Post by neoswiftie on Dec 1, 2019 14:28:25 GMT -5
Taylor Swift On Side-Stepping Into Acting, Owning What You Make & Loving The "Weirdness" Of Cats
By Vogue - 1 dec 2019
Taylor Swift and Andrew Lloyd Webber, two titans of the music industry, sit down to discuss the emotional impact Tom Hooper's cinematic adaptation of Cats had on them in the January 2020 issue of British Vogue…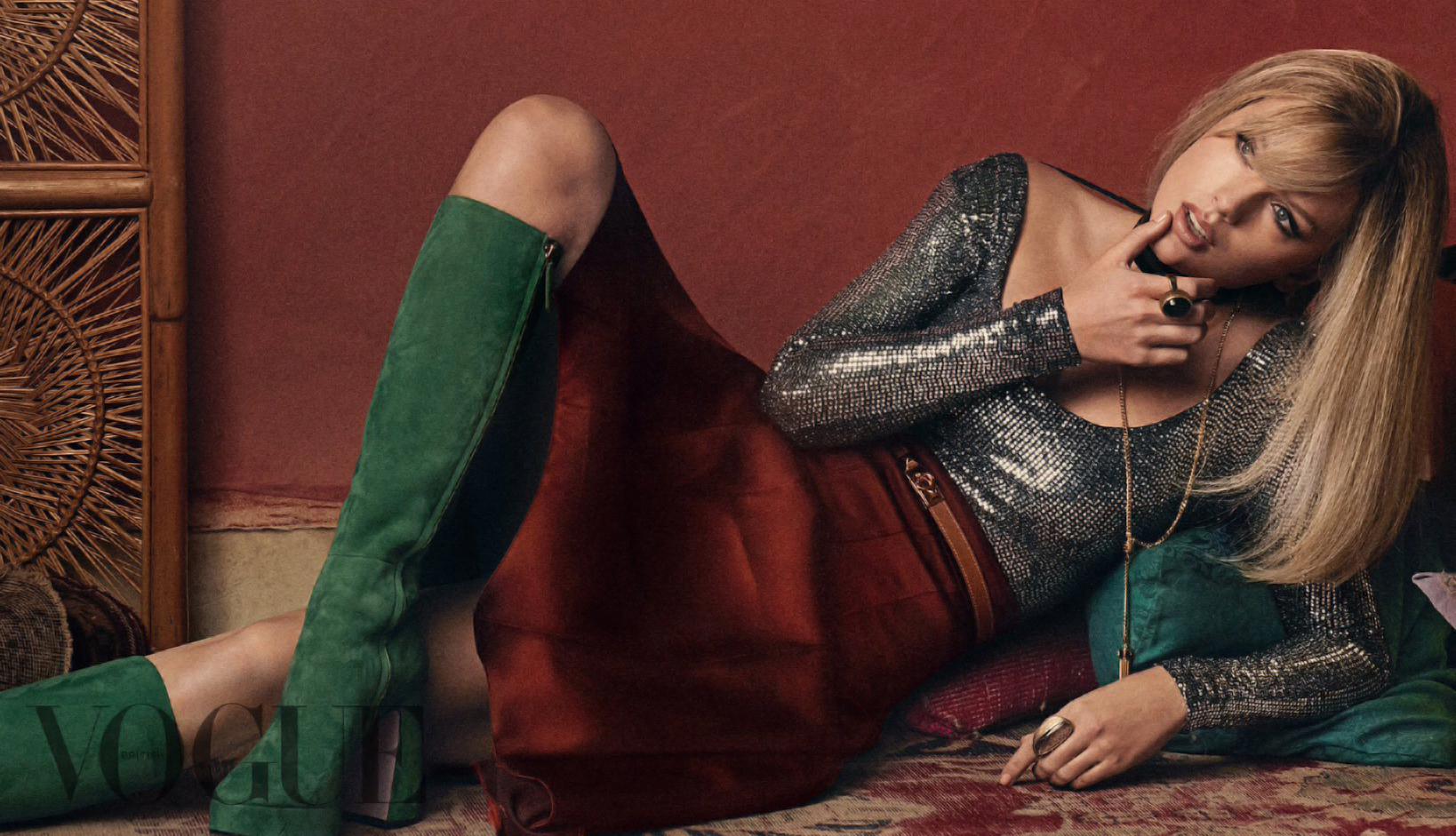 On a grey London afternoon in late September, Taylor Swift slips quietly through the doors of a north London recording studio.
It is an auspicious moment: the queen of confessional pop has come to meet Andrew Lloyd Webber, the king of musical theatre.
Together, Swift, who turns 30 this month, and Lloyd Webber, 71, have written "Beautiful Ghosts", a new song for the soon-to-be-released film adaptation of Cats – Webber's 1981 extravaganza, which ran in the West End and on Broadway for a combined total of almost 40 years.
When Lloyd Webber began playing the haunting, beautiful melody during an afternoon of rehearsals, Swift started singing right away.
She wrote the lyrics more or less then and there.
"I think [writing] is really important – also from the side of ownership over what you do and make," says Swift, who balanced her school studies with songwriting sessions from her early teens. "Even if you aren't a natural writer, you should try to involve yourself in the messages you're sending."
Lloyd Webber agrees: "Today, very few people have a major career unless they write."
The impresario of the theatre world, who began plotting "dreadful musicals on terrible subjects" from the age of eight, recalls the first time he heard Swift's seventh studio album, Lover.
"Am I right in thinking you approached its recording just as though you were giving live performances?" he asks. "I did," Swift affirms.
"I was really singing a lot at that point – I'd just come from a stadium tour, and then did Cats, which was all based on live performances – so a lot of that album is nearly whole takes.
When you perform live, you're narrating and you're getting into the story and you're making faces that are ugly and you're putting a different meaning on a song every time you perform it."
"Does that ever make you feel you want to be an actress?" interjects Lloyd Webber. "I have no idea," she concedes. "When I was younger, I used to get questions like, 'Where do you see yourself in 10 years?' I'd try to answer.
As I get older, I'm learning that wisdom is learning how dumb you are compared to how much you are going to know.
I really had an amazing time with Cats. I think I loved the weirdness of it. I loved how I felt I'd never get another opportunity to be like this in my life."
Swift's co-stars, including the "lovely" Judi Dench, made shooting Tom Hooper's surrealist take on TS Eliot's quirky poetry volume, Old Possum's Book of Practical Cats, an experience to remember.
"There is one scene that Idris [Elba, who plays Macavity] and I do with Judi [Old Deuteronomy], and someone walked up to me with this kind of gummy candy and I was like, 'Oh, I've never had this before, this must be British candy, this is amazing.'
I was raving about this candy so much, and Judi must have overheard me, because the next day I got to my dressing room and there was a signed photo from Judi and, like, six bags of it."
Lloyd Webber was overjoyed when he found out the news Dench had accepted the role: "Judi was in the original version, but she snapped her Achilles tendon and had to withdraw," he remembers.
"Then I had this idea, which I ran past Tom, that we could make Old Deuteronomy a woman.
Seeing her perform this time was quite an emotional thing for me, because it was a very, very sad day when she had to leave the original show."
Read the full conversation in the January issue of British Vogue, which is out on newsstands on 6 December.
source